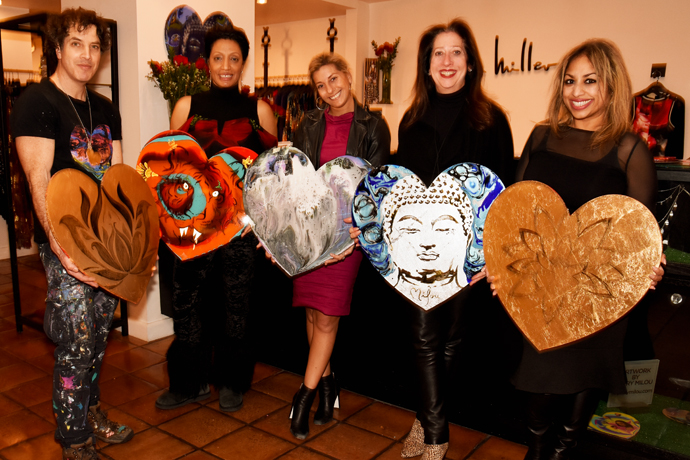 1. On Thursday, February 14, 2019, Nicole Miller Philadelphia owner, Mary K. Dougherty, invited renowned American Pop Artist, Perry Milou, to showcase his iconic "Spread Your Love" series at her Bellevue Hotel boutique. Milou hand-carves wooden hearts and spontaneously pours paint over them to create a unique and collaborative art making experience. Each abstract heart represents both individuality and shared frequency. "I want my work to evoke an aura of beautiful feelings. "I am constantly looking at the sky for color" Milou has said of his work. To celebrate this special exhibit, Nicole Miller Philadelphia  boutique hosted a VIP meet and greet with Milou on Valentine's Day. Perry Milou and his "hearts", paused for a photo with Nicole Miller team members Sabrina Pray and Anita Grossberg, store owner Mary Dougherty and guest Thanuja Hamilton M.D. during the event!
4. Perry Milou brought his "' to the event! He shared it with Nicole Miller store manager Sabrina Pray and Andrée Goldberg!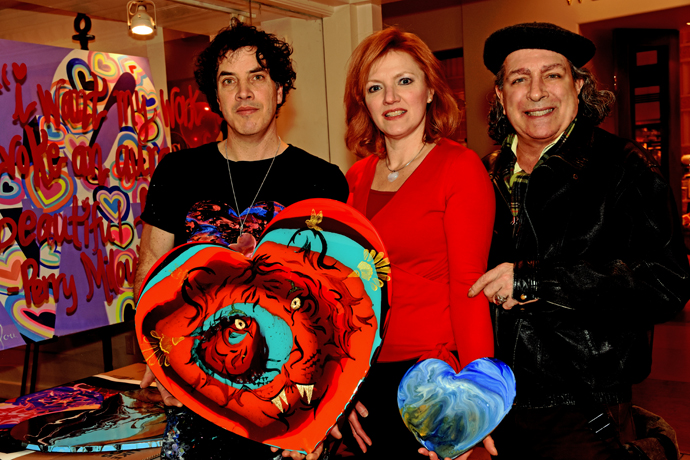 5. Janet Ronan and Joseph Lentini loved the Valentine's Day heart theme that artist Perry Milou (left) brought to the event!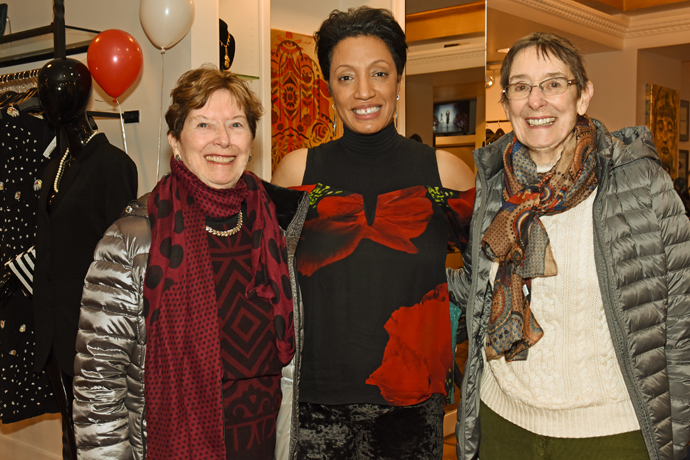 6. Nicole Miller Philadelphia store manager Sabrina Pray (center) welcomed Kristin Liersch and Tory Spater to the "heart-themed event.