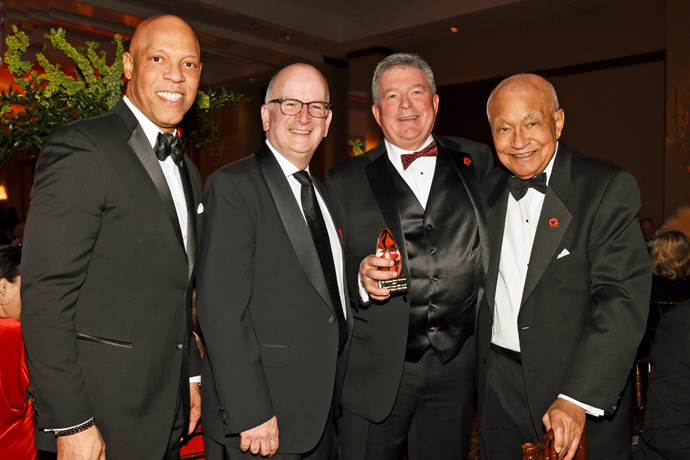 1. The 2019 Philadelphia Heart Ball took place on February 9, at the Marriott Hotel in Center City, Philadelphia. Each year, community members, medical professionals and corporate leaders come together to celebrate the lifesaving work of the American Heart Association. For years, the Heart Ball has helped to advance the lifesaving mission of the American Heart Association, a mission that has impacted the lives of thousands of men, women and children throughout the greater Philadelphia area. Contributions received go far in supporting cardiovascular research, professional and community education, advocacy efforts. The Heart Ball celebrates their work and
mission, donors and volunteers and lives saved and improved because of everyone's efforts. (From left) Dr. William Hite, event co- chair Kevin Mahoney and Edward S. Cooper Award honoree Dr. Steven Houser chatted with Dr. Edward Cooper following Dr. Houser's comments on receiving the award.
3. Jill Colbert and Dr. John Colbert paused for a photo with Megan Cottone and Dr. Michael Fishman.
4. Elizabeth Mahon, Antonio Fiol-Silva, Pam Mahoney and Trish  and Robert Cottone chatted with event co-chair Kevin Mahoney who received last year's Heart of Philadelphia award.
6. Deb Dorshimer and Dr. Gary Dorshimer, Kathy and Joe McKeown, Kelly McKeown and Bill Reichert paused for a photo during the Heart Ball.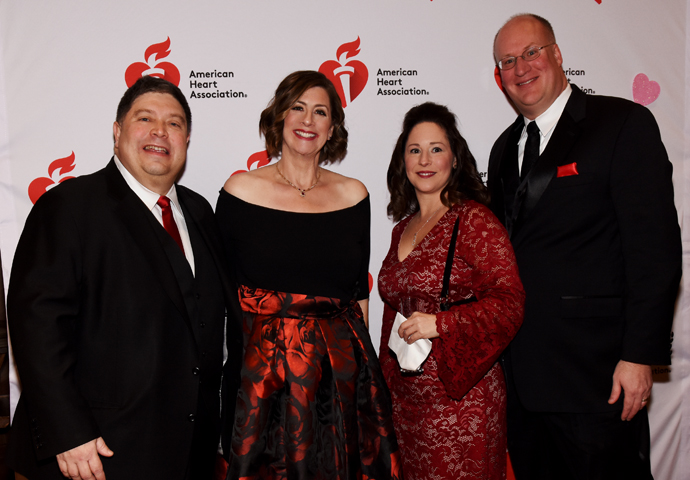 8. Joe and Rebecca Scalio and Anna and Edward Chiossa.
10. Jane Herling chatted with Jim Trichon and Stephanie Stahl of CBS-3. Stephanie served as the event emcee.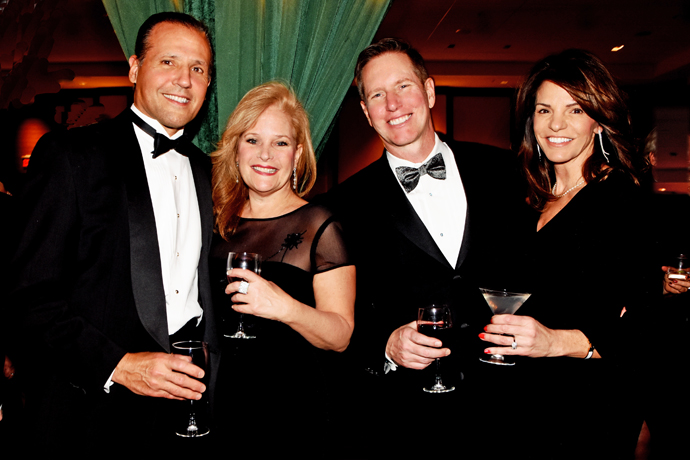 13. Art and Christine Collins and Bob and Linda Rambo.