1. In February 2019, Philadelphia Style will publish their second Annual Charity & Social Datebook, an essential guide to the city's biggest, best and most important galas, balls, fundraisers and fashion shows of the year. In addition to charity/social spotlights and pages that celebrate the very best fetes and most fashionably dressed partygoers of the year, Charity & Social Datebook will feature
an all-inclusive annual social calendar. A party to celebrate the second Annual Charity & Social Datebook took place on Wednesday, February 27, 2019 at the brand-new Fitler Club, 24th and Walnut Sts. Philadelphia. Philadelphia Style Publisher John Colabelli and David Gutstadt, Founder and CEO of the Fitler Club paused for a photo during the celebration.
2. Dr. Brannon Claytor, Board Certified Plastic Surgeon and his wife Sarah (left) joined Paula Hian, David Gutstadt, Leslie Padilla, Conni McDonnell, Deneen Marcel and Irv Rosenzweig at the "step and repeat" during the event.
4. Dr. Brannon Claytor (left) chatted with David Gutstadt, Jennifer Anderson, David Alexander Jenkins and Greg Basile.
5. Craig Hamilton, John Colabelli, David Gutstadt and Andy Greenblatt enjoyed the moment!
7. Korin and Larry Korman chatted with Jennifer Miller, Jen Su and David Plaza.
10. Nigel Richards, Kim Perri-Medini, Donna Coghlan and Larry Botel.
14. Corie Moskow of Gloss P.R. chatted with Jason Lerner, Ardath Weiss, Conni McDonnell of Touché Accessories and Alison Grossman.
15. Jennifer Sherlock and Nikitas Moustakas paused for a photo with Amy Lehman, Brian Emmons, Eva Walker and Ashley Biello McCauley of Southern Land Company.
18. Greg Basile, Alisa Frederico, Sabrina Thorne, Gaurav Gambhir, Mary Dougherty, Carol Tamburino, Ken Toscano and Christina Abe.
20. Whitney Ullman, Nina Radcliff M.D., Nikitas Moustakas, Angie Eileen and Brian Propp.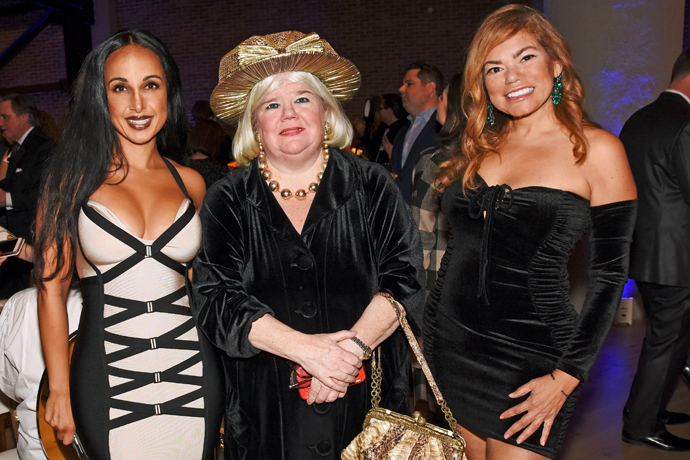 24. Nina Radcliff M.D. and Angie Eileen chatted with Michelle Leonard (center).
25. Joseph Charles Kotarski (left), Maddy and Harvey Rovinky of Bernie Robbins Jewelers (center) and Federico Mingozzi (right), Chief Scientific Officer of Spark Therapeutics, attended the event.
26. Andrew Henig and Jill Rizen chatted with Ani and Mark Semerjian.
28. Aileen Leddy, Debbie Cassidy, Michelle Leonard, Lindsay Rinier and Nikitas Moustakas. 
30. FOX29's Good Day co- chairs Alex Holley and Mike Jerrick paused for a photo with John Bolaris, Christina Henck and Jen Su.
31. Girls having fun included Alison Grossman, Ardath Weiss, Datebook Editot-in-chief Marni Manko, Corie Moskow, Marla Luterman and Abby Zuckerman.
35. Conni McDonnell of Touché Accessories, publicity maven Leslie Padilla, Irv Rosenzweig of RZ Wealth, David Gutstadt of the Fitler Club and Irv's daughter Hannah Rosenzweig paused for a photo at the end of the event.
36. Melissa Leonard kicked up her heels with Rachel Halpern, Chris Blazer and Christina DiFulvio.