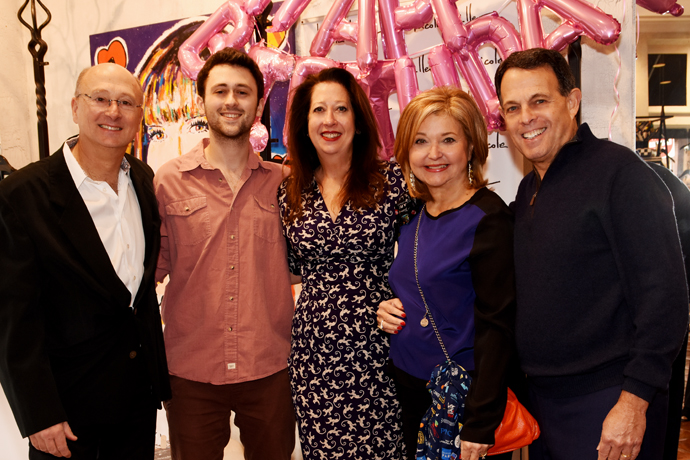 1. On Sunday, March 10, 2019, Nicole Miller at the Bellevue and Nicole Miller Manayunk celebrated their birthday and it was a big celebration! Mary K Dougherty and her team, friends, family and customers kicked off the celebration for their 25th birthday with bubbles and treats at the Philadelphia and Manayunk locations. Guests were asked to wear their favorite Nicole Miller frock to the festivities and the first 25 customers in each location received a $25 gift card. They searched the city to find the perfect partners for their festivities. Of course it was no surprise that they chose Classic Cakes executive chef Robert Bennett to unveil his fashion-inspired creations. Between Bennett's renowned confections and champagne by Veuve Clicquot, it was the perfect pairing! Prizes included two tickets to the Nicole Miller Retrospective at Drexel University in April where the prize winner will get to meet Designer Nicole Miller. Mary Dougherty's  husband Erik Neumann (left) and their son Alex attended the anniversary event. They all paused for a photo with Pat Ciarrocchi and her husband David Fineman.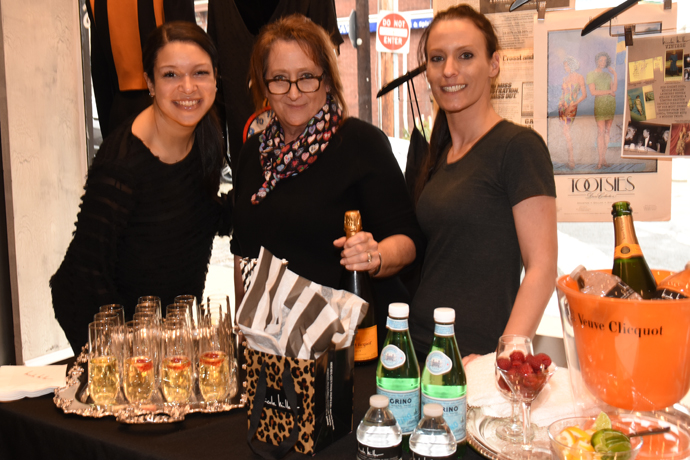 4. Marissa Narcucci of Party Host Helpers and caterer Nancy Englerth and Kolby Mansi
organized the refreshments during the anniversary event.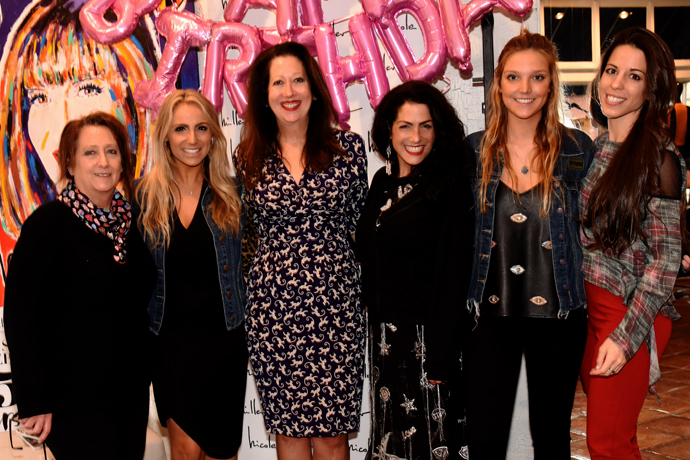 7. Mary celebrated the 25th anniversary event with her Manayunk team!