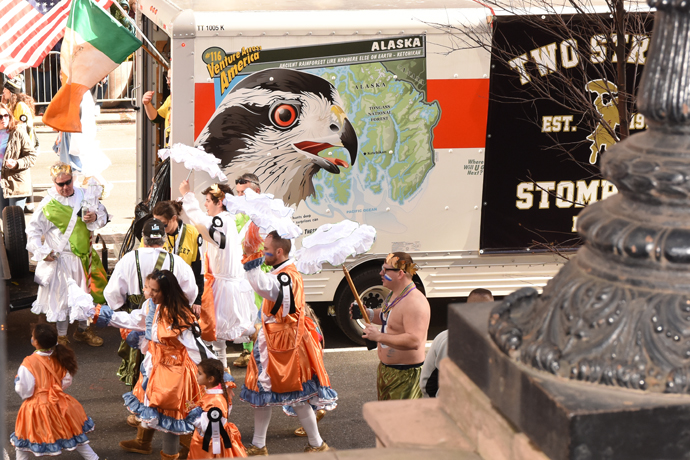 1. New Year's Day at the Union League of Philadelphia was yet another chance to celebrate the 2018-2019 holiday season in style. Face Painters, Caricaturists, and more were on hand at the League to make the day a blast and the culinary team prepared a feast beyond compare. Members and guests watched the Mummers Parade as the Mummers twirled, strutted and high-stepped on Broad Street during its 2019 rendition.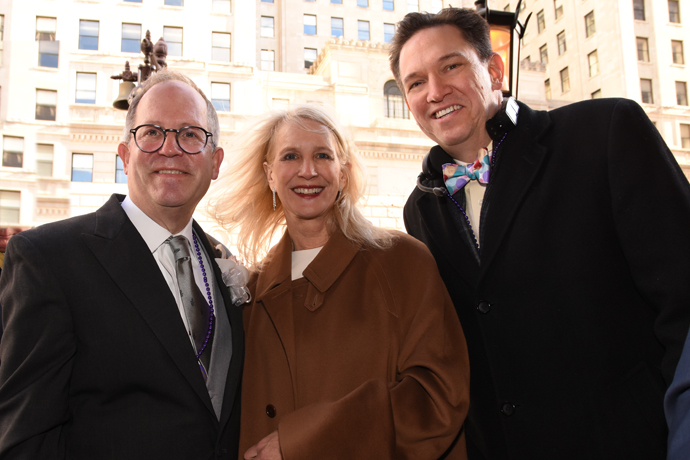 2. The 71st Union League President Charles Davidson, his wife Susan and Private Dining Director Stewart Mahan paused for a photo while watching the Mummers Parade down Broad Street.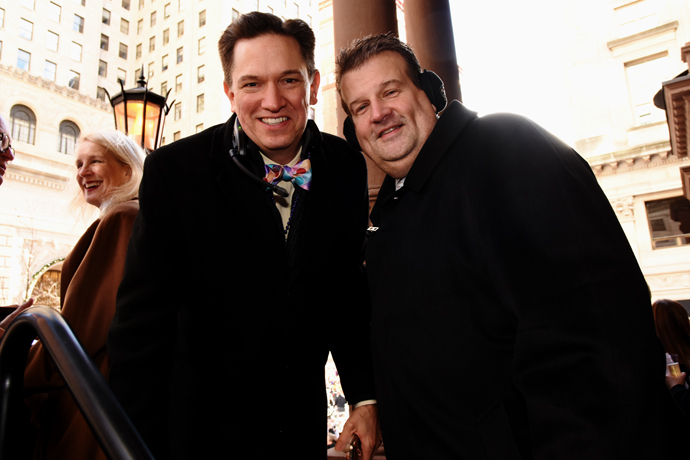 3.  John Murray and Stewart Mahan smiled for this photographer during the Mummers Parade!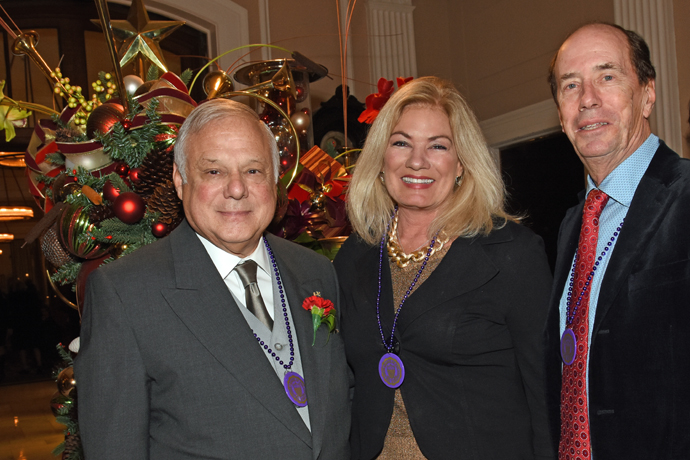 4. Past Union League President Frank Giordano chatted with Debbie and David Van Dusen at the open house.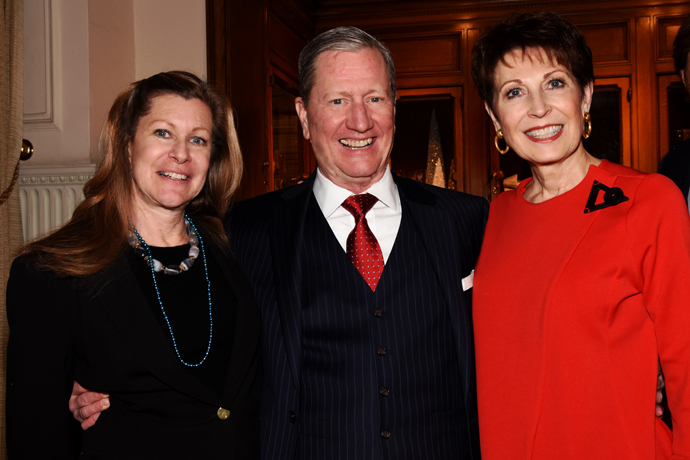 5. Union League members Debbie and Andy Webster shared a moment with Diane Semingson during the Union League Open House!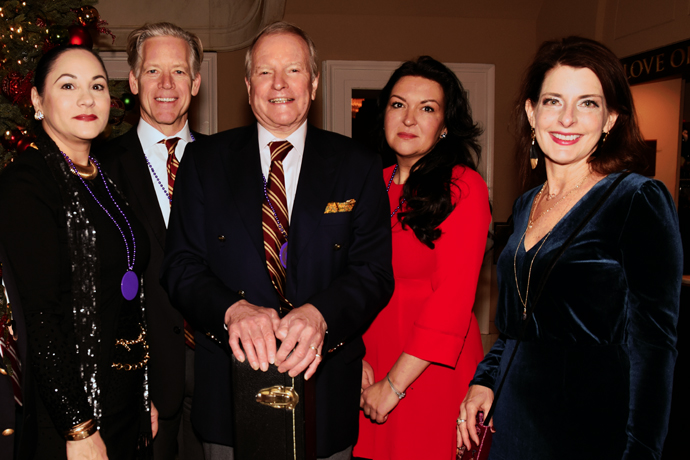 6. Lisa Silveri paused for a photo with Alfred Bergbauer, Orpheus Club of Philadelphia President Jonathan Turner, his daughter Rebecca and his wife Bobbi at the New Year's Day event.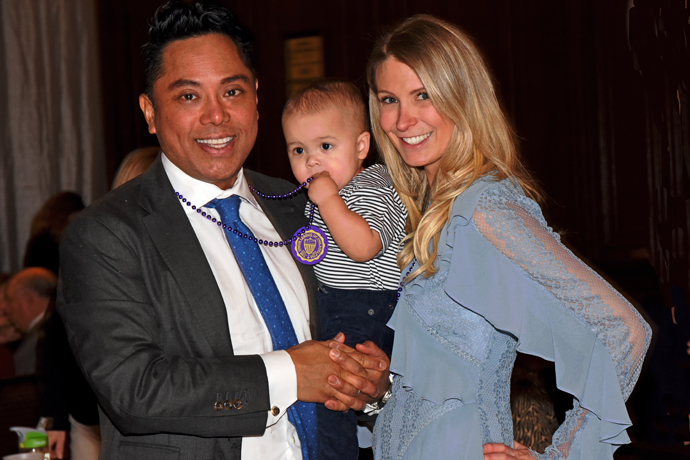 7. Chad and Jessica Boonswang brought their infant son Darow to the open house. Darow took a bite out of his father's beads!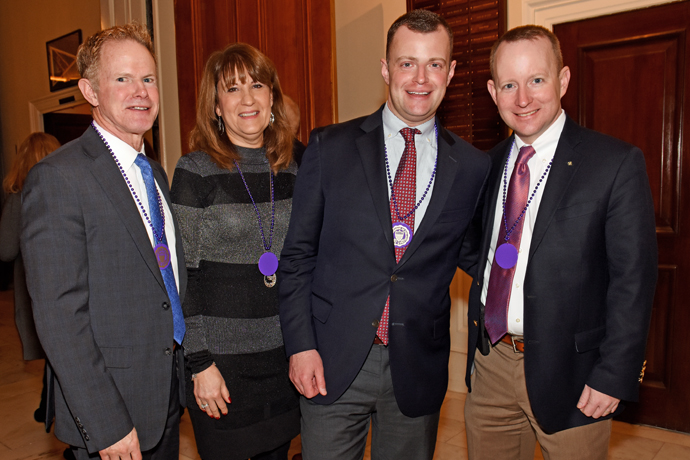 9. Stan and Donna Whisler attended the event with Matt and Chuck Lenz!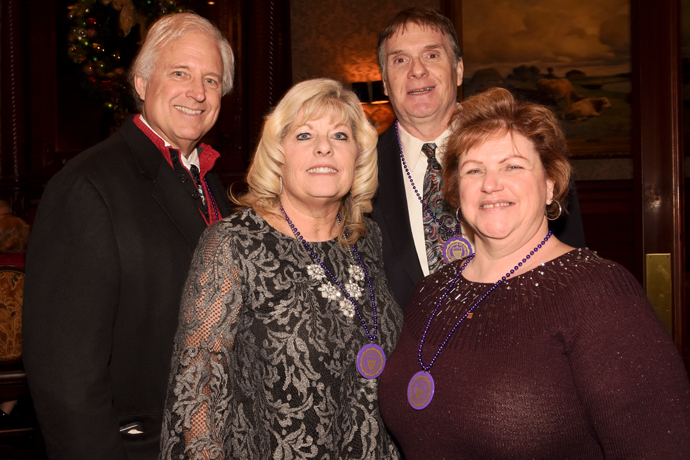 11. Union League Real Estate chair (U.L.R.E.) Bill Pennewell and his wife Barbara attended the event with Brian and Donna Hamilton.